DEMOCRATIC NATIONAL CONVENTION 2020


I was brought on board by the fine folks at Possible Productions to work with a small, talented team to create the house look designs and multiple show animations, including the main titles, for the Democratic National Convention 2020. As an American living abroad, it was an honor to be able to take part in the political process in a creative way. With the COVID pandemic beginning to spread faster through America, the show went through several mutations over the lifespan of pre-production. What was historically a stadium event had to be reworked to accommodate hundreds of remote speakers in multiple locations to present live on air during the convention. It was a pleasure to work with such a skilled team at Possible and have the opportunity to help steer the overall look and feel of the convention.



Possible Productions


Creative Director: Ryan Chung
Animators/Designers: Nick Lyons, Mike Winklemen, Dade Orgeron, Gary Herbert, Ismael Zendejas, Shawn Wagner
Producer: Julie Park



MAIN TITLE ANIMATION


I was tasked with creating the opening logo animation that would be at the top of the convention everyday.



HOUSE LOOKS

Originally, the convention was set to be in a smaller socially distanced venue with a large landscape style center screen as seen in the designs below. We worked on incorporating perspective and depth in all our designs. Designs ranged from landmarks in Milwaukee, old steel factories, schools, and more graphical options. Here's a select of some of my favorite designs I created throughout this part of the process.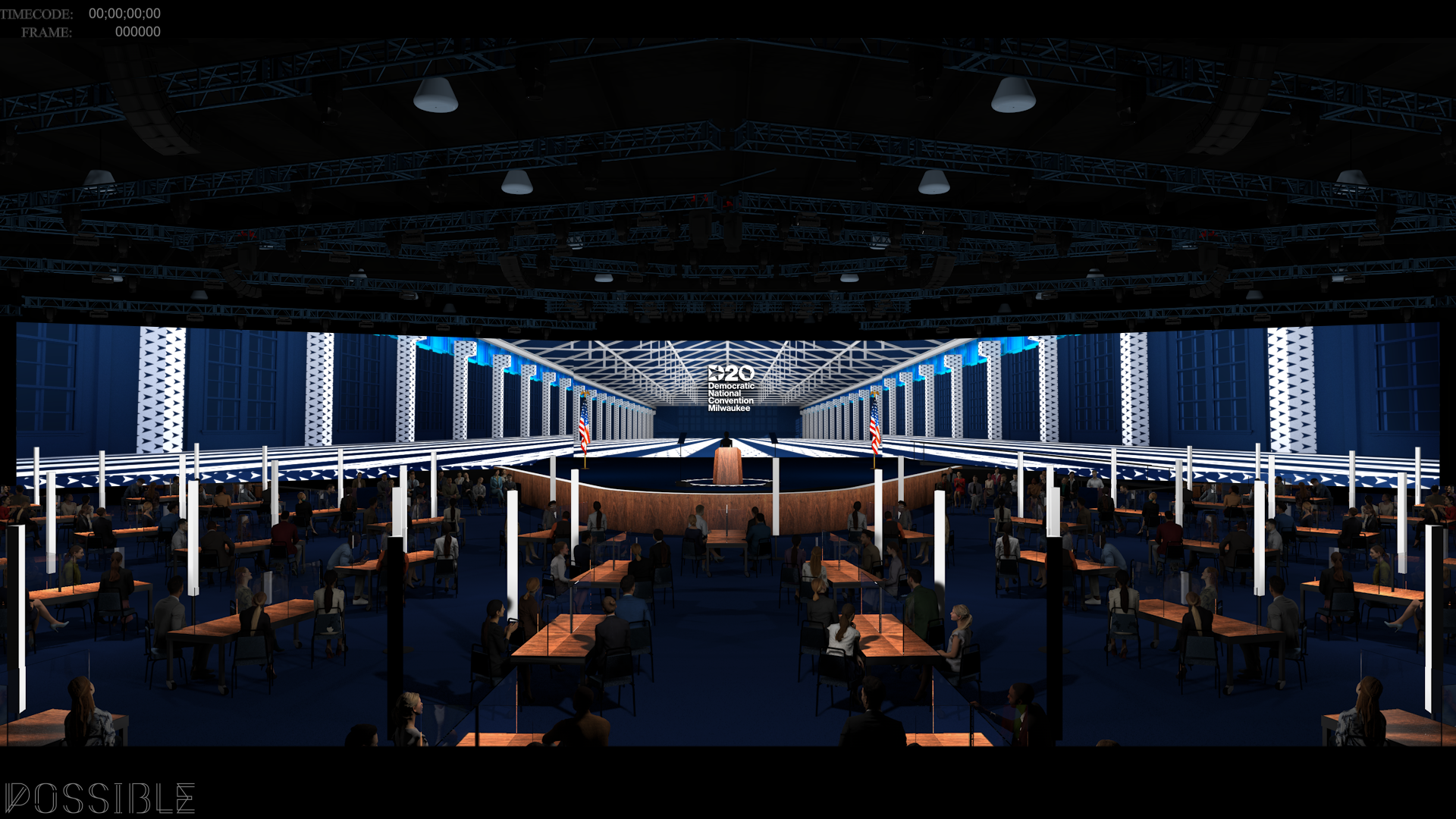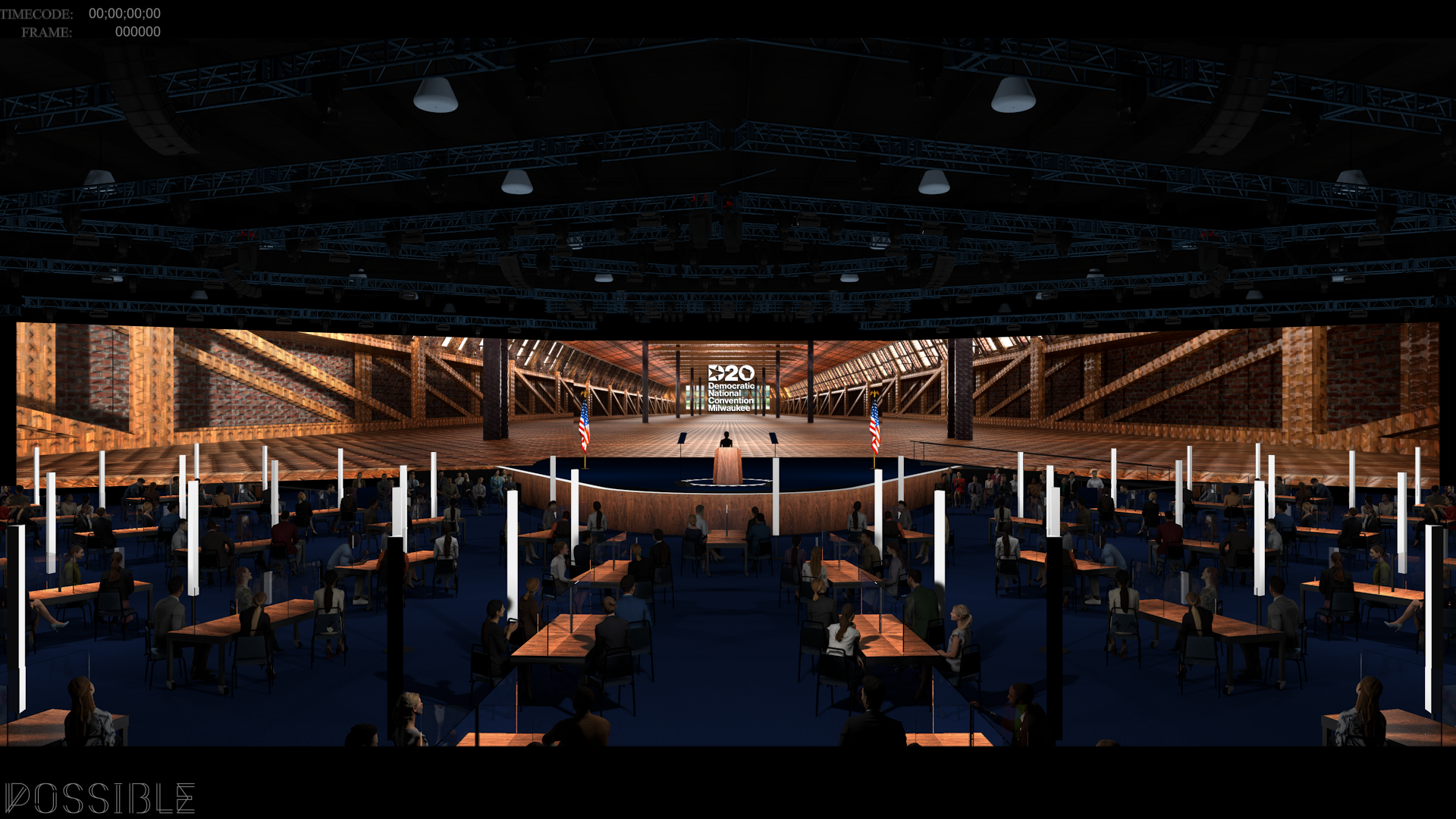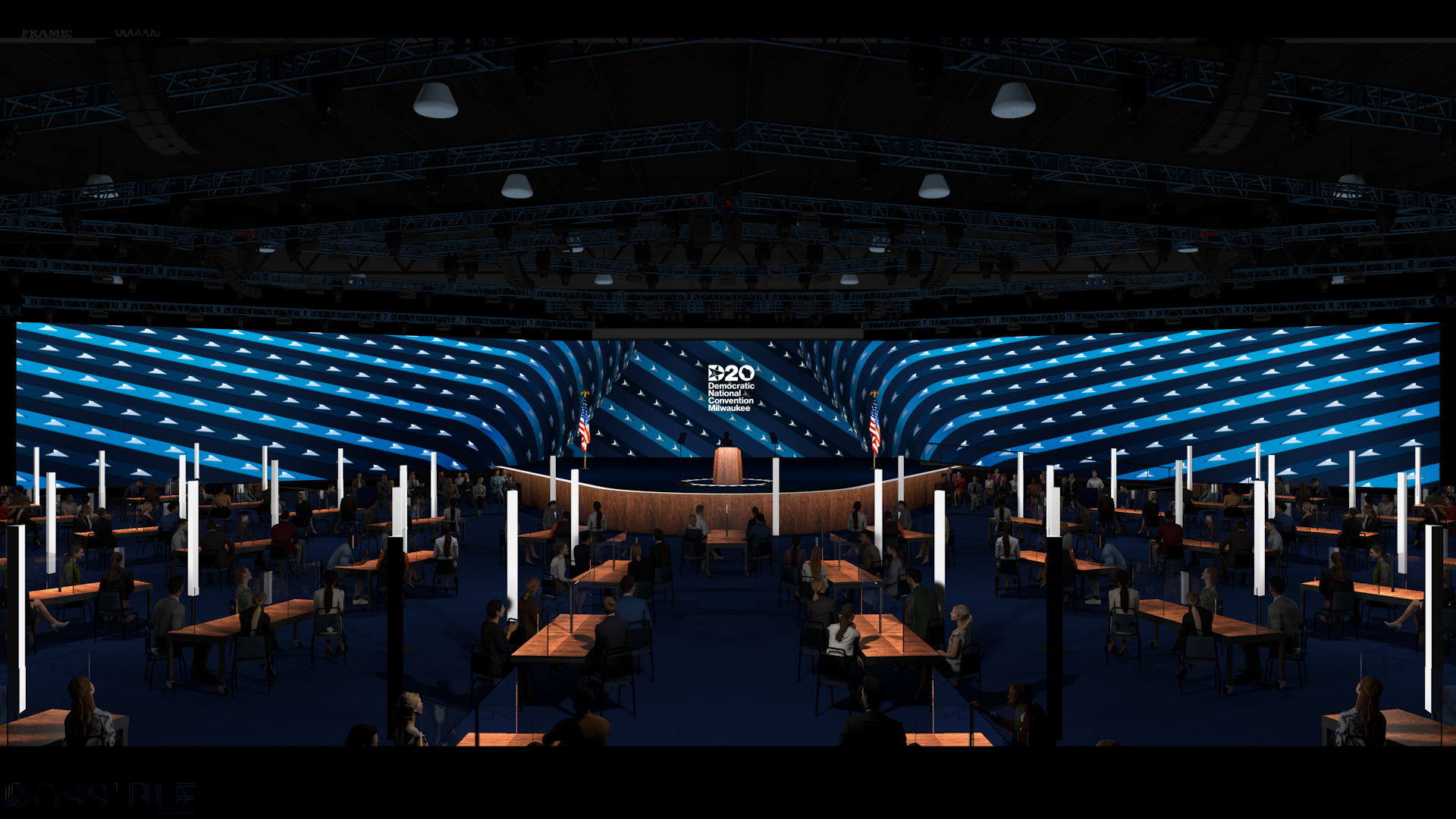 ANIMATED MAPS


Having a mostly remote show meant needing to show where people were calling in from using a graphical motif. I was also responsible for designing and animating of map elements throughout the show.